the best uvc LED product on market

Low Total cost of ownership
Mercury free and sustainable

 The key advantages of disinfection with our UVC LED light solution include:
Low Total Cost of Ownership (TCO) with long service life without change of light source and low energy consumption. Solutions offering efficient antimicrobial action – up to 99,9% disinfection while being eco-friendly and up to 95% recyclable. The UVC LED solution is a future proof technology, whereas the old mercury based UVC tubes will be phased out due to an upcoming ban.
Our unique and eco-friendly disinfection units provide an efficient and secure disinfection of  e.g. Trays in the Tray Return System (TRS) at the Security checkpoint
Our solutions are flexible and can easily be retrofitted into various installations, typically into various tray return system (TRS) where the UVC LED solution will allow for the trays to be safely exposed to the irradiation.
Contact us already today to discuss how we best support your needs for securing a safe operation.
unparalled performance
Contrary to conventional UVC LED lighting our solutions require no printed circuit board, heatsink or housing in combination with the LEDs. Our exclusively licensed & patented technology allows us to create state-of-the-art UVC LED solutions in a unique "sandwich" structure where the LEDs are placed between two aluminum composite panels (ACP) that both act as a very efficient heatsink and housing as well as conductor of the electrical current.  
The result is lighter, more durable, compact and energy efficient solutions with a much longer lifetime than what can be achieved with conventional LED technology. 
THe panels
The backbone of our technology – the aluminum composite Panels (ACP) –  consist of two thin layers of aluminum bonded by a non-metal core usually in a thickness of 6 mm. It allows our solutions to reap the benefits of the excellent mechanical properties of aluminum – lightweight, recyclable as well as good heat and electrical conductivity. 
The fact that we are not bound by traditional circuit boards combined with the simplicity and compactness of ACPs further offers great design freedom and flexibility when we develop our LED solutions. 
UVC Mercury lamps are in the process to become banned
Historically, mercury lamps have been among the only options for disinfection and sterilization. Our UVC LED technology provides a new, smaller and more robust solution, which is also toxin-free, has a longer life-span, is energy efficient and allows for infinite on/off switching. The LED technology is future-proof as the Mercury type solutions is about to become banned.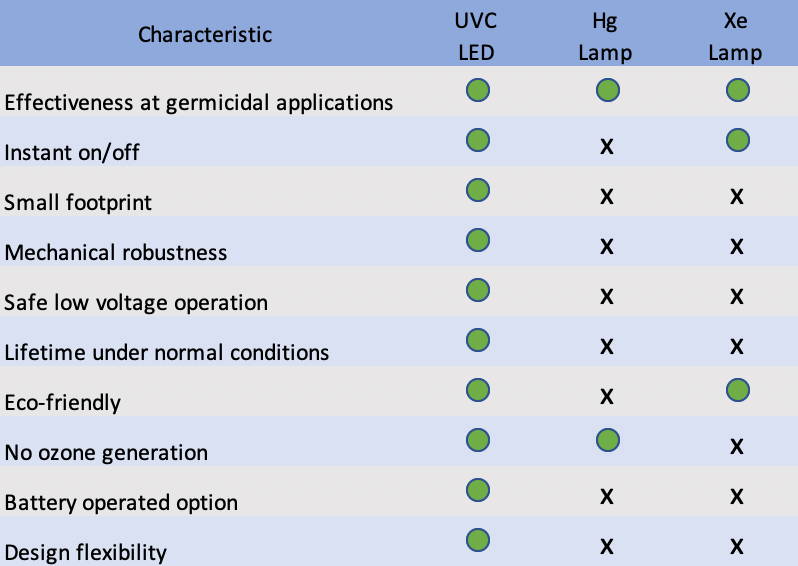 Address
LED Aviation A/S
Elmevaenget 3,
DK-4000 Roskilde